This is an archived article and the information in the article may be outdated. Please look at the time stamp on the story to see when it was last updated.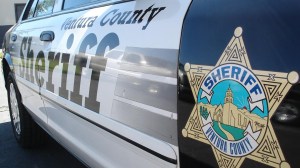 Women in Camarillo were being warned to be extremely cautious Tuesday after a man assaulted a jogger just before dawn.
The attack happened around 6 a.m. Tuesday in the 1800 block of Daily Drive.
The woman was jogging in the area when a man approached her from behind, grabbed her buttocks, and pulled her to the ground, according to a statement from the Ventura County Sheriffs Department.
The victim struggled with her attacker and screamed for help.  At that point, he let go of her and ran off, according to the statement.
The attacker was described as Hispanic with a dark-complexion, about 5 foot 7 inches tall, with short dark curly hair.
He was wearing a dark colored beanie, gray sweatshirt or jacket, and dark pants.
Witnesses told investigators they had seen a man matching the attacker's description in the area prior to the assault, according to the statement.
Anyone with information was urged contact Detective Christine Rettura at 805-384-4741.