This is an archived article and the information in the article may be outdated. Please look at the time stamp on the story to see when it was last updated.
A 56-year-old actor and acting coach was sentenced to six years in state prison Wednesday for sexually assaulting a 13-year-old student in the Santa Monica Mountains in 2009.
Cameron Thor was also ordered to register as a sex offender, according to a news release from the Los Angeles County District Attorney's Office.
Thor was found guilty last August of one count of lewd acts upon a child and the special allegation of substantial sexual contact.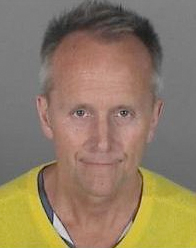 The victim initially consulted Thor about attending acting classes in 2008, a news release from the Los Angeles County Sheriff's Department stated in 2014.
After one of their private lessons at his Agoura Hills home in March 2009, Thor drove the girl to a secluded area in the Santa Monica Mountains and sexually assaulted her, investigators said.
The victim was 13 years old at the time of the sexual assault, which continued for nearly a year, according to the sheriff's department.
An actor with the same name appeared in the films "Jurassic Park," "Hook" and "A Few Good Men," according to a listing on the Internet movie database IMDB.