This is an archived article and the information in the article may be outdated. Please look at the time stamp on the story to see when it was last updated.
Jurors began their second full day of deliberations Tuesday in the Michael Jackson wrongful death trial.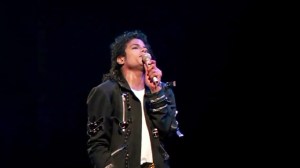 On Friday, juror number six, a high school football coach, was selected as jury foreman.
The jury also requested several items from the judge Friday: 12 copies of Michael Jackson's "This is It" movie — which captures Jackson's last rehearsals — a DVD player, and copies of the contract AEG Live sent to Dr. Conrad Murray.
Jackson's mother, Katherine Jackson, and his three children sued AEG, claiming that the entertainment firm was negligent in its hiring of Conrad Murray, the doctor who administered a fatal dose of propofol to the legendary singer in 2009.
Michael Jackson was preparing for his "This Is It" comeback tour when he died at the age of 50.
The jury must decide who is responsible for hiring Murray – AEG or Michael Jackson himself.
Judge Yvette Palazuelos told jurors that the verdict need not be unanimous, only 9 to 3.
If AEG is found responsible, the jury will be asked decide how much money to award in damages.
Jackson's family was reportedly seeking $1 billion to $2 billion in damages.