This is an archived article and the information in the article may be outdated. Please look at the time stamp on the story to see when it was last updated.
An 18-year-old woman, who was one of four people accused of the violent beating death of USC grad student Xinran Ji, was found guilty Thursday of first-degree murder, the Los Angeles County District Attorney's Office announced.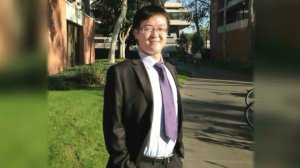 Jurors also found true a special circumstance of murder during the commission of an attempted robbery against Alejandra Guerrero, who was 16 at the time of the fatal attack on 24-year-old Ji but tried as an adult.
The engineering student from China was attacked with a metal baseball bat and a wrench just before 1 a.m. on July 24, 2014, while walking back to his apartment from a study session.
Following the deadly beating, Ji was somehow able to make his way back to his apartment in the 1200 block of West 30th Street, leaving a trail of blood, police reported.
His body was found by his roommate at about 7 a.m.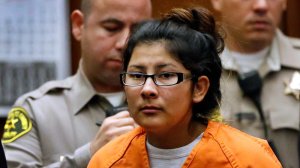 Jonathan Del Carmen, 21, Andrew Garcia, 20, and Alberto Ochoa, 19, were also charged in the Ji's attack and pleaded not guilty to murder and other charges in August 2014. The three men were all teenagers at the time and are scheduled to face trial in November.
In addition to the first-degree murder charge, Guerrero was also convicted of one count each of robbery, attempted robbery and assault with a deadly weapon for a second attack on a man and woman at Dockweiler State Beach that prosecutors said happened two hours after the deadly attack on Ji.
Prosecutors are not seeking the death penalty against Garcia and Del Carmen, while Ochoa and Guerrero are not eligible for the death penalty.
Guerrero will be sentenced on Nov. 28 and faces life in state prison.