This is an archived article and the information in the article may be outdated. Please look at the time stamp on the story to see when it was last updated.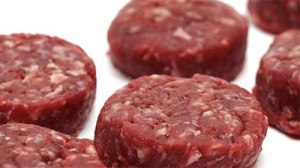 A Kansas company was recalling about 50,000 pounds of ground beef products Thursday over fears of possible E. coli contamination.
The National Beef Packing Co. products may be contaminated with E. coli O157:H7, the U.S. Department of Agriculture said.
The recall involved NatureSource Natural Beef, Naturewell Natural Beef and National Beef commodity ground beef.
The meat was "shipped in 40 to 60 pound cases to retailers, wholesalers and food service distributors nationwide," the USDA said in a news release.
The meat was produced on July 18 and has a use by/freeze by date of August 7, the USDA said.
The product carries the USDA mark of inspection, bearing the establishment number "EST. 208A."
There have been no reported illness linked to the beef and USDA officials said it was unclear whether any of the beef was sold at retail stores.
It was the second recall in as many months by the company, which recalled 22,000 pounds of beef in June over similar concerns.
E. coli O157:H7 is a potentially deadly bacterium.  It can cause bloody diarrhea, dehydration and in the most severe cases, kidney failure.
For more information on the recall visit the UDSA website.
CNN contributed to this report.