This is an archived article and the information in the article may be outdated. Please look at the time stamp on the story to see when it was last updated.
Rapper Kanye West has been charged with two misdemeanor criminal counts in connection with an altercation with a photographer at Los Angeles International Airport in July, authorities said Friday.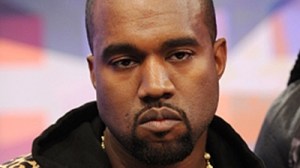 West was charged with battery and attempted grand theft, said Rob Wilcox, a spokesman for the Los Angeles City Attorney's Office.
A photographer who was among a crowd of paparazzi shooting phtoos West at LAX was approached by the rapper on July 19 after the man questioned him insistently, according to a video of the incident.
In a video posted by TMZ.com, West can be seen approaching the man and apparently saying, "What you're trying to do is get me in trouble, so I … have to pay you like $250,000."
In another video from a different angle posted on TMZ.com, West appeared to wrestle the photographer to the ground and try to take his camera from him.
The pair were pulled apart by onlookers, the Los Angeles Times reported at the time.
West is due for a hearing at Airport Courthouse on Oct. 10, Wilcox said.