This is an archived article and the information in the article may be outdated. Please look at the time stamp on the story to see when it was last updated.
A Kern County man died after being injured in a second hit-and-run crash in about a week, and his family is seeking justice in the case, his mother told KTLA Sunday.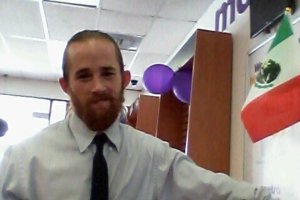 Rickey Chapman, 34, was struck and killed by an unknown driver on Friday night along North Sierra Highway in Rosamond, his mother, Rive Chapman said Sunday.
She said her son was also struck about a week before in another hit-and-run crash on the same road.  His family had been relieved when they found out he was OK after the first crash, though his bicycle was destroyed. He was walking on a shoulder of the highway at night when he was struck in the second crash, his family said.
Rive Chapman described her son as "good-hearted" and a "hard worker." She said he had just joined the Los Angeles chapter of the International Brotherhood of Electrical Workers and was trying to get his life back on track after previously being homeless.
"How can you drive after you kill someone? I just don't understand," Rive Chapman said about the fatal incident.
"I feel like a third of my heart is gone," said Rive Chapman, who has three children. "It will never be filled by anything or anyone."
Rickey Chapman's brother, Daniel Chapman, told KTLA that the crash has been "heartbreaking."
"We want justice for what happened," Daniel Chapman said. "This isn't right." He urged anyone with information about the fatal crash to call the California Highway Patrol, who is investigating the incident.
The Chapman family has set up a GoFundMe page to help with funeral expenses.