This is an archived article and the information in the article may be outdated. Please look at the time stamp on the story to see when it was last updated.
Police asked for help Friday finding the person who killed a Pacoima woman after the victim was found with apparent gunshot wounds the previous afternoon.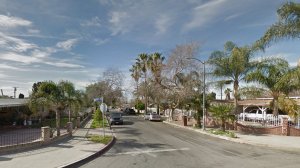 Officers responded to an assault with a deadly weapon call in the 12900 block of Desmond Street around 4:45 p.m. Thursday, the Los Angeles Police Department said.
They found the victim, identified as G'Teasha Elayne Fisher, suffering from gunshot wounds. Paramedics took Fisher to a nearby hospital, where she was later pronounced dead.
Police have no description of the killer and no information about the motive for the homicide.
Anyone with information regarding the crime is asked to call LAPD Detective Dave Peteque at 818-374-1934.