This is an archived article and the information in the article may be outdated. Please look at the time stamp on the story to see when it was last updated.
Detectives continued gathering clues and seeking witnesses Saturday in the fatal shooting of a man at an auto body shop in Gardena Friday evening.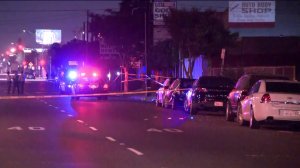 The attack took place about about 6:40 p.m. in the 400 block of West Redondo Beach Boulevard, between Broadway and Figueroa Street, Los Angeles County Sheriff's Department officials said.
Los Angeles County Fire Department firefighters first reported the shooting to the Sheriff's Department after responding to a 911 call, Deputy Marvin Crowder of the Sheriff's Information Bureau said in a written statement.
"(Firefighters) found the victim lying on the sidewalk," Crowder said. "There were four other male Hispanic individuals at the scene attempting to render assistance to the victim. The individuals left prior to law enforcement arriving on scene."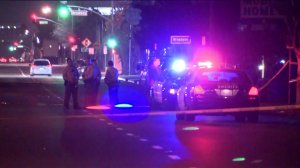 Paramedics pronounced the victim dead at the scene. His identity was not released Saturday pending positive identification and notification of family by coroner's officials. He was initially described as 35 years old.
"There is no suspect description at this time," Crowder said.
Anyone with information was asked to contact the Sheriff's Homicide Bureau at 323-890-5500. Tips may also be submitted anonymously to L.A. Regional Crime Stoppers at 800-222-8477.