This is an archived article and the information in the article may be outdated. Please look at the time stamp on the story to see when it was last updated.
Detectives are searching for answers in the mysterious killing of a woman shot while driving just outside of Atlanta as her family in San Bernardino County continues to mourn, her sister told KTLA in an interview Sunday.
Police in Georgia continue to search for the killer of Kelsey Quayle — releasing surveillance video on Friday that shows a gas station just seconds before she got into a car crash nearby.
It wasn't until later that doctors at an Atlanta hospital discovered she had been shot in the neck.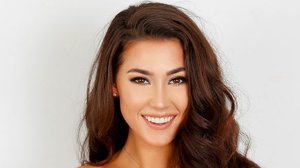 When the crash happened last week, Kelsey was a new resident to the state of Georgia, her family said. She had just moved there from Southern California and did modeling, as social media pages show.
About 7 a.m. on Monday, she was driving a white Mazda sedan in the city of Riverdale, just 10 miles south of Atlanta, when she veered into oncoming traffic and slammed into other vehicles.
Video released by police shows her car in the distance as it collides with the others.
Left in critical condition, Kelsey was rushed to medical treatment at Southern Regional Medical Center, according to police. But needing additional treatment, she was later transported to Grady Memorial Hospital in Atlanta.
There, doctors found the gunshot wound to her neck as they worked to save her, police said.
Her family in Yucaipa had to make the difficult decision of taking her off life support.
"It's been really hard for us," said Kelsey's sister, Kayleigh, as she spoke to KTLA via Skype.
"At first, it was just a car accident and then it turned into a crime scene, basically," she said.
The family has been left grappling with unanswered questions, from why the shooting happened in the first place to who pulled the trigger, Kayleigh said.
"We all have are own theories," Kayleigh said, noting the possibility Kelsey was caught in some sort of crossfire or the victim of road rage.
Authorities are trying to collect more information but the surveillance video appears to be their biggest lead, according to Kayleigh.
Police have asked motorists who may have been driving in the area of the crash that morning to review the footage in case they can offer some information.
Meanwhile, Kelsey's sister said she has no idea why anyone would have wanted to harm her sister.
"There wasn't anybody she was enemies with," she said. "She didn't really know anybody in town."
"She was very positive about any situation," she said. "Even though she was going through a whole lot — she made the best of everything," Kayleigh said.
"And everybody loved her."
A GoFundMe page has been set up to help Kelsey's family pay for funeral expenses.