This is an archived article and the information in the article may be outdated. Please look at the time stamp on the story to see when it was last updated.
Alarmed by the threat of federal enforcement of marijuana laws in states that license its sale, Assemblyman Reggie Jones-Sawyer (D-Los Angeles) on Thursday said he will revive a bill that stalled last year and that would make California a so-called sanctuary state for the marijuana industry.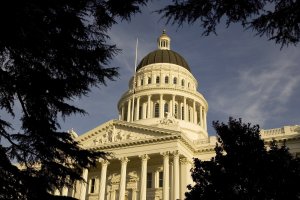 Borrowing an idea from a new state law on immigration enforcement, Jones-Sawyer's measure would prohibit state and local agencies, absent a court order, from assisting in federal drug enforcement efforts targeting those who have state licenses to grow and sell marijuana.
The bill would, among other things, prevent the state from providing federal agents with the names, addresses and other business information of firms issued permits to grow, distribute and sell marijuana.
Jones-Sawyer proposed bringing the proposal back on the same day that U.S. Atty. Gen. Jeff Sessions said he is rescinding an Obama-era policy that allowed medical marijuana to be sold without fear of federal prosecution.
Read the full story on LATimes.com.