This is an archived article and the information in the article may be outdated. Please look at the time stamp on the story to see when it was last updated.
The Los Angeles City Council agreed Wednesday to pay $1.5 million to settle a lawsuit filed by the family of Ezell Ford, whose 2014 killing by LAPD officers became a local touchstone in the national outcry over police shootings.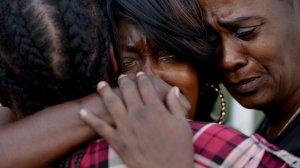 The settlement comes two weeks after Dist. Atty. Jackie Lacey announced she would not criminally charge the two officers who shot Ford during a scuffle in his South L.A. neighborhood.
It also adds to the growing financial fallout from deadly LAPD shootings. In December, the city agreed to pay $8 million to settle lawsuits stemming from the fatal shootings of three unarmed men. Officials cited costly police-related payouts when they recently decided to borrow money to help pay for legal settlements and explore ways to build trust between the LAPD and some residents.
The Aug. 11, 2014, shooting of Ford, a 25-year-old black man, generated controversy almost immediately. More than two years later, local activists and others use his death as an example in their ongoing criticism over how officers interact with black and Latino residents. Many — including those with the Black Lives Matter movement — still describe the shooting as an unjust killing, continuing to chant Ford's name along with others killed by police.
Click here to read the full story on LATimes.com.