This is an archived article and the information in the article may be outdated. Please look at the time stamp on the story to see when it was last updated.
The Los Angeles City Council voted Tuesday to end a long-standing ban on the sale of "ultracompact" firearms, rolling back the rule in the face of legal threats from gun rights groups.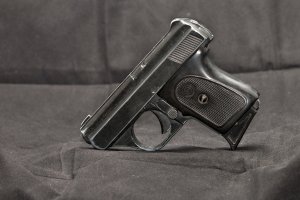 The ban on selling the small guns was first imposed more than a decade and a half ago. It was championed by City Atty. Mike Feuer, who as a councilman at the time argued that "these concealable, compact weapons are the weapons of choice for criminals."
Gun rights groups countered that women and disabled people needed smaller guns to protect themselves from attackers.
More recently, they argued that the ban was preempted by California state law, which restricts the kind of handguns that can be sold by dealers across the state. The National Rifle Assn. and the California Rifle & Pistol Assn. had demanded that the city repeal it.
Read the full story on LATimes.com.