This is an archived article and the information in the article may be outdated. Please look at the time stamp on the story to see when it was last updated.
A Los Angeles County sheriff's deputy in the department's Special Victims Bureau accused of raping a teenage girl pleaded not guilty Wednesday to multiple felony charges, prosecutors said.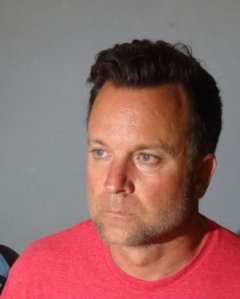 Deputy Neil Kimball, 45, was charged the previous day with forcible rape against a minor 14 years or older while the victim was tied or bound and witness intimidation by threat of force, the Ventura County District Attorney's Office said in a news release.
The deputy, an Agoura Hills resident who serves in the L.A. County sheriff's specialized unit for sex crimes, was relieved of duty with pay after he was taken into custody last Friday, Nov. 16.
The Sheriff's Department said Kimball's alleged crimes occurred "during the scope of the employee's assignment with the Department's Special Victims Bureau."
The assault allegedly occurred somewhere in Ventura County between Oct. 1, 2017, and Dec. 31, 2017, the DA's office said.
Kimball remains in custody on $2 million bail, and a protective order prohibiting his contact with the minor has also been issued.
He was arrested following a monthlong investigation and had been away from the special victims bureau at a medical facility since August, according to the Los Angeles Times.
The Los Angeles County District Attorney's Office is doing a review of past cases that relied on testimony provided by Kimball, who was investigated for sexual battery years before he joined the department in 2013, the Times reported.
The deputy has been listed as a potential witness in 977 criminal cases, DA's office spokeswoman Shiara Dávila-Morales told the Times.
The department was involved in several other sexual misconduct scandals involving its deputies last year. Last summer, the L.A. Times reported the agency was investigating allegations of misconduct within its youth mentoring program.
Kimball's charges are the latest in a series of scandals to roil the embattled department, and come at a time when its chief, Jim McDonnell, is facing pressure in his reelection race against Alex Villanueva — a retired lieutenant who's positioned himself as a reformer and was ahead nearly 87,000 votes as of Wednesday night.
The most high-profile imbroglio was the conviction of ex-Sheriff Lee Baca on federal corruption charges, a verdict Baca is currently appealing.
An early deposition conference in Kimball's case was scheduled for Dec. 18 in Ventura Superior Court, and a preliminary hearing may also be set on that day.
Potential additional victims who may have been victimized by Kimball can contact either L.A. County sheriff's Sgt. Will Morris at 562-392-7079 or Ventura County District Attorney Supervising Investigator Tom Mendez at 805-477-1690.
KTLA's Erika Martin contributed to this report.