This is an archived article and the information in the article may be outdated. Please look at the time stamp on the story to see when it was last updated.
A reserve deputy for the Los Angeles County Sheriff's Department died while taking part in the 2017 World Police and Fire Games near Castaic Lake — an event where thousands of first responders compete in sports — the sheriff's department said on Friday.
Jacob Castroll, 68, was participating in the mountain bike race course just before he was found unresponsive by another rider at about 9:40 a.m. on Friday morning, the sheriff's department said.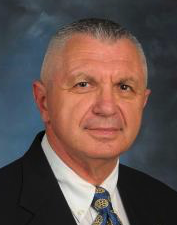 Medical personnel treated Castroll at the scene and he was later transported to a local hospital, the sheriff said.
Castroll suffered a heart attack, according to fire officials.
However, an investigation by the sheriff's homicide bureau is looking into his death and "the circumstances surrounding his death are still unknown," the sheriff's department said in a news release.
John Mullin, another reserve deputy who worked with Castroll at the Malibu/Lost Hills station, described Castroll as "a quiet giant who contributed mightily to everything he touched."
"He brought a joy to everything that he did," Mullin said. "He was always fun to have around. He had a terrific sense of humor. He was a guy that really wanted to do a good job.
L.A. County sheriff's deputies escorted Castroll in a procession from the hospital to the coroner's office.
Somber moments as deputies in SCV pay tribute to LASD Reserve Deputy Jacob Castroll for procession from hospital. pic.twitter.com/ZDqCWKhaK2

— SCV Sheriff (@SCVSHERIFF) August 12, 2017
Sheriff Jim McDonnell described Castroll as "an accomplished cyclist" and offered his condolences to the reserve deputy's family in a news release.
"We are deeply saddened by the loss of Reserve Deputy Jacob Castroll," McDonnell said. "We offer our prayers and condolences to his family, friends and partners during this difficult time … We honor his commitment to be part of our law enforcement family."
Castroll is survived by his wife Rody, and three children Victor, Lea and Rica, the sheriff said.
He had served as a reserve deputy since July 2010 in the Malibu/Lost Hills community, the sheriff said.