This is an archived article and the information in the article may be outdated. Please look at the time stamp on the story to see when it was last updated.
A month after a guard was arrested on suspicion of sexually assaulting inmates at the women's jail in Lynwood, auditors touring the lockup noted a number of troubling practices that could lead to sexual abuse.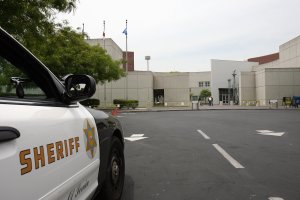 Some women were visible while they showered. Although inmates can report sexual misconduct, those with keys to the complaint boxes included sergeants who might be the targets of the accusations.
Even a seemingly innocuous job title was problematic: An officer who monitors different areas of the jail was called a "prowler" — a term, the auditors noted, that conjures a stalker of prey.
Those are among several concerns cited in a preliminary report, which concludes that the Century Regional Detention Facility — one of the nation's largest women's jails — is not meeting standards required by the federal Prison Rape Elimination Act.
Read the full story on LATimes.com.