This is an archived article and the information in the article may be outdated. Please look at the time stamp on the story to see when it was last updated.
A man arrested in Los Angeles on suspicion of making a 911 call to police in Kansas as part of a deadly "swatting" prank is being held without bail pending an extradition hearing, authorities said Tuesday.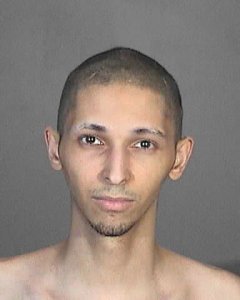 Tyler Raj Barriss, 25, was arrested in South L.A. on Friday on an arrest warrant issued by Sedgwick County, Kan., authorities. The warrant is related to a call placed to Wichita police in which the caller claimed he had killed his father and was holding his mother and sibling at gunpoint.
The hoax emergency call, which was placed Thursday evening, prompted a SWAT team to surrounded a Wichita residence and shoot an innocent man who answered the door. Wichita authorities say the man was shot when he lowered his hands toward his waistband. Family members identified the dead man as 28-year-old Andrew Finch.
Authorities say that Barriss made the call to police.
Read the full story on LATimes.com.