This is an archived article and the information in the article may be outdated. Please look at the time stamp on the story to see when it was last updated.
The Los Angeles man at the center of what is believed to be the first fatal "swatting" incident in the U.S. has been charged with manslaughter in connection with a hoax phone call that led to a deadly shooting in Kansas, records show.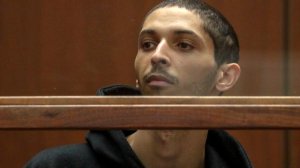 Tyler Rai Barriss, 25, was charged with involuntary manslaughter and interference with law enforcement, according to court records made public Friday. Barriss has also been accused of making a false alarm, a felony.
Authorities allege that a dispute over an online video game led Barriss to call a Wichita, Kan., police dispatcher and falsely claim that he had shot his father and was holding two other people hostage inside a Wichita home on Dec. 28.
But Barriss was in Los Angeles, not Kansas, and there was no hostage situation. When Wichita police responded, a man, later identified as Andy Finch, 28, emerged from the front door and was fatally shot by an officer.
Read the full story on LATimes.com.