This is an archived article and the information in the article may be outdated. Please look at the time stamp on the story to see when it was last updated.
A man in Los Angeles was sentenced 47 years and four months to life in prison Monday for molesting five boys, ranging in age from 7 to 17 years old, the Los Angeles County District Attorney's Office said.
The abuse happened from 2000 to 2007, when Amador Valencia Santos cultivated relationships with the families of the victims in order to prey on them, prosecutors said. Through a system of buying the boys gifts like video games and taking them on outings, he managed to sexually abuse them repeatedly over several years.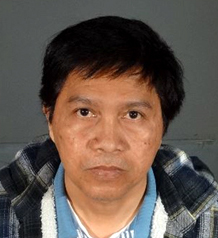 Santos, 58, was found guilty of charges including lewd acts upon a child and continuous sexual abuse, three counts of oral copulation on a minor, two counts of sodomy on a child and one count of attempted sodomy back in December.
He must register as a lifetime sex offender.
Prosecutors said most of the young boys abused by Santos were being raised by single mothers and he often convinced the families to allow him to be around the children by acting as if he could be "a surrogate father."
He did this by forming relationships with the boys, playing basketball or video games with them or taking them on trips to places like amusement parks and movie theaters, officials from the Los Angeles Police Department have previously said.
Prosecutors said evidence of these outings, when Santos would have the boys later spend the night inside his home, was shown during the trial.
At some point, Santos started abusing the boys — introducing them to pornography and sexually assaulting them, prosecutors said.