This is an archived article and the information in the article may be outdated. Please look at the time stamp on the story to see when it was last updated.
A Los Angeles City Council committee recommended Tuesday that the city prohibit rent controlled apartments from being offered for short stays on Airbnb and similar platforms.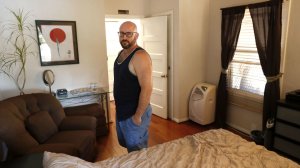 If such apartments can be rented out for a few days at a time, "there are so many opportunities for fraud and a loss of housing," Councilman Bob Blumenfield said.
The decision, which still must be approved by the full council, would reverse plans set forward in September by the Planning Commission, whose members are appointed by Mayor Eric Garcetti, and revert to an earlier proposal championed by City Councilman Mike Bonin.
Bonin had argued that such rentals should be banned in apartments that fall under the Rent Stabilization Ordinance, which limits annual increases in rent for tenants, to prevent desperately needed housing from being turned into "rogue hotels" for profit. Rent stabilized apartments should not be a cash cow, Bonin argued.
Read the full story on LATimes.com.