This is an archived article and the information in the article may be outdated. Please look at the time stamp on the story to see when it was last updated.
The Los Angeles City Council has started to seek proposals from Internet providers to develop a free Wi-Fi service plan for the entire city.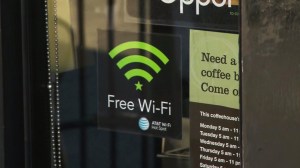 The provider would be able to use existing infrastructure, such as street lights and power poles, to build a Wi-Fi system, hopefully at no cost to the city.
Free basic Internet access would be provided to everyone in exchange for the right to possibly sell advertising, or faster service to some.
The plan, sponsored by City Councilman Bob Blumenfield, calls for providers to submit bids on providing the free service.
The city council voted 13-0 in favor of the plan on Tuesday, the Studio City Patch reported.
"We get to bridge the digital divide that has been holding back so many people. We get to encourage business. We get to help education. We get to promote tourism. We get to boost Los Angeles," Blumenfield said.
The city last tried to implement citywide WiFi in 2007, but dropped the plan after they determined the roughly $40 million to build the system was too expensive, according to the Patch.