This is an archived article and the information in the article may be outdated. Please look at the time stamp on the story to see when it was last updated.
Instead of going to school, school will come to you.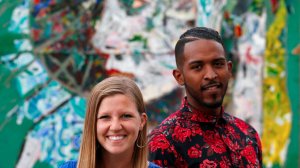 That's the prize-winning idea behind RISE High, a proposed Los Angeles charter high school designed to serve homeless and foster children whose educations are frequently disrupted.
Los Angeles educators Kari Croft, 29, and Erin Whalen, 26, who came up with the idea, won $10 million in XQ: The Super School Project, a high school redesign competition funded by Laurene Powell Jobs, the widow of Steve Jobs.
RISE is one of 10 $10-million winning school projects nationwide. Winners receive the prize money over five years.
Click here to read the full story on LATimes.com.