This is an archived article and the information in the article may be outdated. Please look at the time stamp on the story to see when it was last updated.
LOS ANGELES — Drivers will no longer get a ticket for parking at a broken parking meter in the city of Los Angeles.
The Los Angeles City Council unanimously agreed Wednesday to overturn a policy that allowed vehicles to be ticketed when parked at broken or inoperable meters.
City officials had said the ticketing policy would discourage drivers from vandalizing meters and parking for free.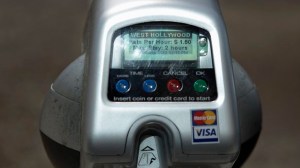 Since that time, new parking meter technology has made such a law unnecessary, said Councilman Mike Bonin, who introduced the motion. The city's new high-tech smart meters, which accept credit cards, send a text message to the city's repair crew when a meter's coin slots or card readers jam.
Click here to read the full story on LATimes.com.