This is an archived article and the information in the article may be outdated. Please look at the time stamp on the story to see when it was last updated.
A 66-year-old woman who shot her niece 10 times during a dispute at a family gathering in Brea nearly two years ago received a sentence of 35 years to life in state prison Friday, authorities said.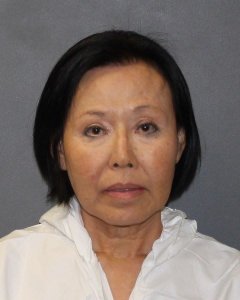 Eunsoo Bae of La Habra pleaded guilty to murder in October for the Jan. 10, 2017, shooting death of 40-year-old Jennifer Lee of Claremont, the Orange County District Attorney's Office said in a written statement. She also admitted to the special allegation that she personally used a gun in the crime.
The deadly shooting took place as Bae, Lee and other family members were gathered at a family member's home in the 400 block of North Tangerine Place, prosecutors said.
As the group was in front of the house getting ready to go out for dinner together, a dispute between Bae and Lee escalated into violence, officials said.
"The defendant pulled a firearm out of her purse and fired 10 rounds at the victim," according to the District Attorney's Office statement. "Family members subdued Bae and called 911."
Police officers responding to reports of the shooting arrived to find family members holding Bae down, the Brea Police Department said in a written statement. Police took Bae into custody and seized a handgun at the scene.
Lee succumbed to her injuries at a hospital.