This is an archived article and the information in the article may be outdated. Please look at the time stamp on the story to see when it was last updated.
A 19-year-old man from La Puente was charged Tuesday with two counts of attempted murder in the stabbings of two men in an attack that Covina police had described as hate-crime.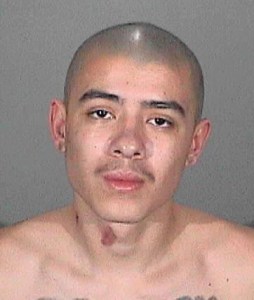 Louis Vasquez was charged in attacks that took place Jan. 31 in the parking lot of a shopping center in the 100 block of North Azusa Avenue. The Los Angeles County District Attorney's Office announced the charges Tuesday afternoon.
Vasquez uttered a racial epithet during one of the attacks on two black men, police had said, and they arrested him on suspicion of a hate crime in addition to other charges.
But the evidence presented to prosecutors "did not substantiate a hate-crime allegation," a spokeswoman for DA's office said Tuesday.
An 18-year-old employee at the shopping center and a 27-year-old man were injured. The victims did not know each other, police said.
Video showed a knife-wielding man running after the older victim in front of one of the stores.
Vasquez allegedly approached both men and stabbed them with a large kitchen knife. He was arrested about 1 1/2 miles away in the back yard of a home.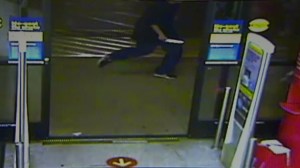 The felony complaint included a special allegation that Vasquez personally inflicted great bodily injury and used a deadly and dangerous weapon — a knife — during the commission of the crime, according to the DA's office.
Vasquez was scheduled to be arraigned Tuesday in West Covina Superior Court. It was not immediately clear if he appeared.
Prosecutors planned to ask that his bail be set at $2.1 million.
Vasquez had been released from custody about 2:30 a.m. on the day of the attacks after being sentenced in November to 242 days in jail, Los Angeles County inmate records showed. He served 112 days of his sentence after being convicted of auto theft, the San Gabriel Valley Tribune reported.
Twelve previous arrests dating back to December 2013 were listed in L.A. County records for a Louis Vasquez with the same birthdate as the man charged Tuesday.