This is an archived article and the information in the article may be outdated. Please look at the time stamp on the story to see when it was last updated.
Firefighters continue to battle a 7,000-acre blaze in the Verdugo Mountains, but the hundreds of residents ordered to evacuate were permitted to return home Sunday evening.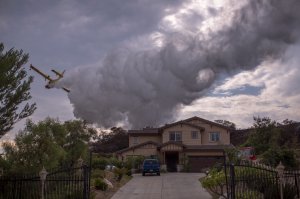 The La Tuna Fire was 30 percent containment as of 6 p.m. Sunday, and the 210 Freeway was reopened at 6 p.m. after being closed since Friday afternoon.
Evacuations for Burbank were lifted earlier in the afternoon, while Glendale and Los Angeles residents in the Sunland-Tujunga area were permitted to return home after 6 p.m.
During an afternoon press conference, Los Angeles Mayor Eric Garcetti said he expects the blaze will be brought to rest over the next few days.
However, some road closures remained and voluntary evacuations remained in place in Burbank, and shelter facilities remained open to residents in need of services.
Related: the latest on the La Tuna Fire. 
Voluntary evacuations:
Country Club Drive, east of Sunset Canyon Drive where Olive Avenue ends.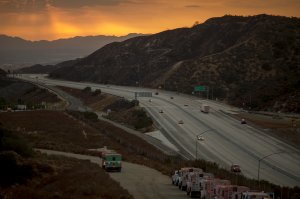 Evacuation centers:
Crescenta Valley High School, 2900 Community Ave., La Crescenta
McCambridge Park, 1515 N Glenoaks Blvd. in Burbank
Sunland Recreation Center, 8651 Foothill Blvd.
All shelters are accepting small animals, and large animals can be taken to the Hansen Dam Equestrian Center at 11127 Orcas Ave. in Sylmar.
Remaining road closures:
The following roads are closed in Burbank:
Bel Aire Drive and Vista Ridge
Brace Canyon and Rolling Ridge
Sunset Canyon Drive and Walnut Avenue
Sunset Canyon Drive and Harvard Road
Haven Way and Rolling Ridge
Country Club Drive and Via Montana
Lamer Street and Wedgewood Drive