This is an archived article and the information in the article may be outdated. Please look at the time stamp on the story to see when it was last updated.
A former youth pastor at a Lake Forest church was sentenced to two years in state prison Friday for the sexual battery of four young female members of the church.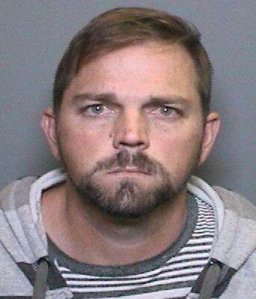 Sean Patrick Aday, 39, Lake Forest, must also register as a sex offender for the rest of his life, the Orange County District Attorney's Office announced.
Aday, who was a youth pastor at Grace Community Church at the time of the crimes, pleaded guilty Nov. 4 to two felony counts of sexual battery by restraint and two misdemeanor counts of sexual battery. The victims were adults, in their late teens to early 20s, the Orange County Sheriff's Department said when deputies arrested Aday last year.
He sexually touched two women against their will between Nov. 30, 2015, and Aug. 1, 2015. Two other women were restrained while he sexually touched them between Jan. 1, 2008, and Nov. 6, 2015, the DA's office said.
"You were an authority figure and you abused that. You tried to use God to manipulate me," one victim said in court. "You knew I had a hard time trusting to begin with and when you finally gained my trust, you took advantage of it."
Other victims accused Aday and his attorney of dragging out the legal process, furthering the women's pain. None of the victims were identified.
The case began in October 2015, when one of the victims reported the crime. Aday was arrested Nov. 6, 2015.
He was originally held on suspicion of charges of rape, sodomy, penetration with a foreign object and sexual assault. The church terminated Aday the same month the allegations were reported to authorities.
The assaults occurred inside the church and on church property, elsewhere in Orange County locations and during church-sponsored trips to Costa Rica, Moldova and South Africa, according to the Sheriff's Department.