This is an archived article and the information in the article may be outdated. Please look at the time stamp on the story to see when it was last updated.
Authorities were seeking information Tuesday regarding a Lancaster man who was arrested for allegedly sexually assaulting an Antelope Valley College student and may have assaulted three others in the nearby area, according to the Los Angeles County Sheriff's Department.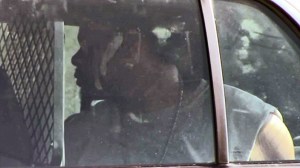 James Smith, 35, was arrested Monday after allegedly forcing a 19-year-old woman into his car then driving her to an abandoned house in the 43000 block of 33rd Street West in Lancaster (map) and sexually assaulting her, according to an LASD news release.
Lancaster patrol deputies located Smith less than two hours later sitting in his parked vehicle in the 1000 block of West Avenue H-12 (map).
Smith was considered a serious sexual predator, according to LASD Sgt. Brian Hudson.
The Lancaster man was fingerprinted in 2012 after a woman was sexually assaulted in Palmdale, but charges were not filed because authorities later could not locate the woman, Hudson said.
Smith was also believed to have sexually assaulted two other women in Lancaster, Hudson said.
A booking photo was not immediately available because potential victims were being shows Smith's image.
Smith was being held at the Los Angeles County Jail and being held in lieu of $1 million, the news release stated.
Anyone with information was asked to contact the Sheriff's Special Victims Bureau at 877-710-5273.