This is an archived article and the information in the article may be outdated. Please look at the time stamp on the story to see when it was last updated.
A Lancaster man was sentenced to life in prison for killing another man with a hunting bow-and-arrow after the victim was trying to intervene in an argument, the Los Angeles County District Attorney's Office announced Friday.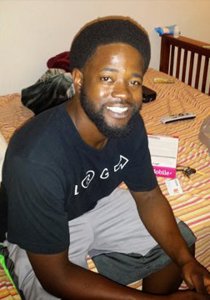 Garrett Taylor Adams, 26, was convicted of first-degree murder on May 22. He was also found guilty of mayhem and use of a deadly weapon.
Prosecutors said Adams got into an argument with his girlfriend at their home on Aug. 23, 2014.
Adams' brother and an acquaintance, Charles Emmanuel Briggs, 27, tried to stop the fight when the defendant began fighting with Briggs outside of the home.
Adams then armed himself with what was described as a compound bow and razor-tipped broadhead hunting arrow and threatened Briggs, according to the DA's office.
Adams followed the victim down the street "for a considerable distance" before shooting Briggs with the arrow.
The arrow hit Briggs in the chest and he died at a hospital.
Witnesses said Briggs stumbled from the home, leaving a trail of blood, before collapsing with the arrow still in his chest.