This is an archived article and the information in the article may be outdated. Please look at the time stamp on the story to see when it was last updated.
A landslide the size of three football fields in the San Bernardino County mountains is threatening several homes, a fire station and a major road used by hundreds of residents, fire officials said.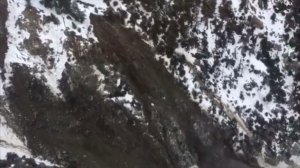 Four homes and a San Bernardino County fire station in the unincorporated community of Forest Falls are directly in the path of the hillside, which started moving about 10 a.m. Thursday, said fire department spokesman Eric Sherwin.
Two homes were vacant and residents in the other two homes have voluntarily evacuated. Fire officials have removed equipment from the station to protect it from damage, he said.
The landslide is 300 yards wide and extends 1,000 feet from top to bottom in the Slide Canyon area, according to Sherwin.
Click here to read the full story on LATimes.com.