This is an archived article and the information in the article may be outdated. Please look at the time stamp on the story to see when it was last updated.
Los Angeles Police Chief Charlie Beck said he expects his department — which already is handling more than two dozen allegations of sexual misconduct by Hollywood figures — to investigate even more.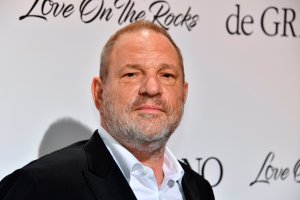 "We anticipate the LAPD and other jurisdictions will receive even more high profile sex crime reports in the coming weeks and months," Beck said in an email. "We encourage all victims of sexual assault to come forward to report these crimes."
The LAPD has 28 open investigations related to Hollywood and media figures, including mogul Harvey Weinstein, actor Ed Westwick, writer Murray Miller and agent Tyler Grasham. The department also has taken 37 other sex crimes reports that it has sent to other law enforcement agencies, believing the alleged crimes occurred in those jurisdictions. All have of the accused have denied wrongdoing.
The LAPD has established five teams of two detectives to exclusively investigate allegations of sexual misconduct in Hollywood. The teams include members of the cold-case unit because those detectives are experts in dealing with old criminal allegations that lack physical evidence.
Read the full story on LATimes.com.