This is an archived article and the information in the article may be outdated. Please look at the time stamp on the story to see when it was last updated.
A Los Angeles police detective has been charged with 11 felonies after allegedly sexually assaulting women at massage parlors in the San Fernando Valley, the Los Angeles County District Attorney's Office announced Friday.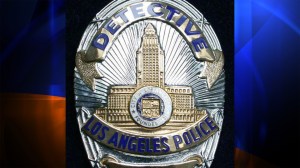 Oris Pace, 48, was arrested Thursday on suspicion of five felony counts of assault by a public officer and six counts of sexual battery by restraint, the DA's office stated.
Pace was a supervisor in the Los Angeles Police Department's Commission Investigation Division, which enforces business permits, including at massage parlors, a news release for the DA's office stated.
"While on duty, he allegedly forced three separate victims to undress or he undressed them and fondled them," the release stated.
The alleged incidents occurred between Jan. 1, 2011, and Jan. 9, 2012.
In the criminal complaint, Pace was described as having assaulted, beat and sexually battered victims named as "Maribel V.," "Nadia E.," and "Teresa A." The alleged assaults took place under color of authority, according to the complaint.
Pace was released on bond about 7:30 a.m. Friday and was set to be arraigned Jan. 24, the Sheriff's Department's inmate website states. Prosecutors planned to ask that his bail be set at $190,000.
Pace faces nine years in state prison.
A 25-year veteran of the department, Pace has been relieved of duty, LAPD spokeswoman Officer Rosario Herrera said.
KTLA's Feven Kiflegiorgis contributed to this article.