This is an archived article and the information in the article may be outdated. Please look at the time stamp on the story to see when it was last updated.
Family members and Los Angeles police were asking for the public's help Sunday night in locating a 12-year-old girl and 14-year-old boy who have been missing for more than 24 hours.
Ashley Montes and Timothy Jacob Reed were last spotted around 4 p.m. Saturday near Mark Twain Middle School in Mar Vista according to a news release from the Los Angeles Police Department.
The pair had told a friend they were getting on a bus headed toward the beach and haven't been seen since.
"The bus number was No. 33 going toward Venice Beach," LAPD Officer Mike Lopez said at an evening news conference.
Family and friends of the two missing juveniles "are extremely concerned for their safety," the LAPD release stated.
Neither has a history of running away, according to police.
Ashley is described as Hispanic, with black hair and brown eyes, standing 4 feet 8 inches tall and weighing about 80 pounds, police said.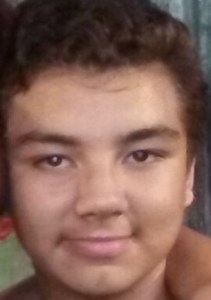 Timothy is described as Hispanic, with brown hair and brown eyes, about 5 feet 7 inches tall and approximately 150 pounds, according to the release.
Anyone with information on their whereabouts was asked to call LAPD's Pacific Area watch commander at 310-482-6334. During non-business hours and weekends, tipsters should dial 1-877-527-3247.
Those wishing to provide information anonymously have been asked to call Crime Stoppers at 800-222-8477.