This is an archived article and the information in the article may be outdated. Please look at the time stamp on the story to see when it was last updated.
A motorist who was speeding on surface streets and the 101 Freeway was arrested Wednesday after trying to escape from LAPD officers on foot in Sherman Oaks.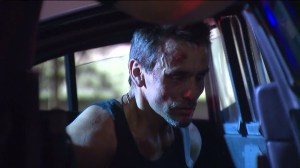 After bailing from his car in front of the Courtyard Marriott at Ventura Boulevard and Orion Avenue, the driver was taken down by several bystanders and held until officers arrived.
Police began pursuing the vehicle for reckless driving around 10 p.m. on the 101 Freeway near Tampa Avenue.
He led officers from the 101 Freeway onto surface streets in the Encino area before getting back on the freeway and then exiting again in Sherman Oaks.
The unidentified man was taken into custody at the scene.
More Video: