This is an archived article and the information in the article may be outdated. Please look at the time stamp on the story to see when it was last updated.
Los Angeles Police Department officials are investigating two assaults involving a hammer and are working to determine if the incidents are tied to similar attacks in East Los Angeles earlier this year.
The most recent attack occurred on July 21 about 6:25 p.m. near Savannah and New Jersey streets. A man was walking his dog when he was hit in the back of a head with a hammer. The victim ran to his house and did not get a description of the suspect, police said.
Another person who apparently witnessed the attack described the suspect as a White man with long brown hair, wearing a black baseball cap, gray flannel shirt and carrying a backpack.
"It's a very violent incident and that's why we're seeking the public's help to try and identify this gentleman," said Capt. Rick Stabile.
Another assault was reported about 7:35 a.m. July 9 under an overpass along Grande Vista Avenue. A man was seen rummaging through a homeless man's belongings and when the victim attempted to get his attention, the suspect attacked him with a hammer, police said.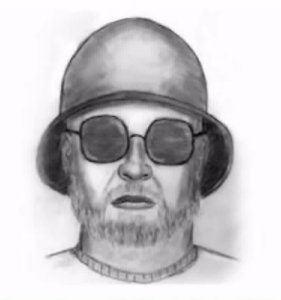 The victim was struck over the head several times and lost consciousness, police said.
The suspect was described as a Hispanic man between 40 and 45 years old, who is about 5 feet 10 inches tall, weighs about 160 pounds and was wearing a yellow and blue striped shirt.
Both victims were hospitalized after the attacks.
Police are working to determine if the recent attacks are connected to two other assaults involving hammers that occurred in East Los Angeles in March. In those incidents, an elderly man and a woman were hit with a hammer-like weapon.
Los Angeles County Sheriff's investigators said those attacks were unprovoked.
"We don't know for sure but, it's awfully coincidental that we have a suspect going around hitting people in the back of the head with a hammer," Stabile said.
"We're also working really closely with the East L.A. sheriff's who also had two similar incidents."
Anyone with information regarding the incidents can call LAPD Hollenbeck crimes against persons detectives at 323 342-8900.