This is an archived article and the information in the article may be outdated. Please look at the time stamp on the story to see when it was last updated.
Alongside the 21-year-old victim's mourning mother, Los Angeles police on Tuesday announced a $50,000 reward for information leading to an arrest in a fatal shooting near Hyde Park in January.
Gerrik Thomas was shot about 6:30 p.m. Jan. 25 in the 3100 block of West 54th Street.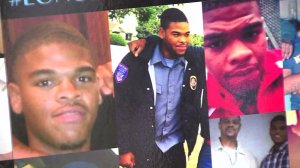 Lead Detective Connie Zych said police are investigating the crime as "gang-influenced," though Thomas was not a gang member. She said he worked as a security guard and was a nursing student.
Los Angeles Police Department officials said during a news conference that Thomas was walking to a store from his grandmother's house when a silver Chevrolet Camaro with a black top pulled up to him and two men asked him where he was from.
Thomas was shot and later died at a hospital. During the news conference, police showed surveillance footage leading up to the shooting.
The victim's mother, Demicha Lofton-Thomas, said she had been talking to her son just before the shooting occurred.
"Just imagine if I would have stayed on that phone one minute later. I would have heard that shot that took my son's life," Lofton-Thomas said.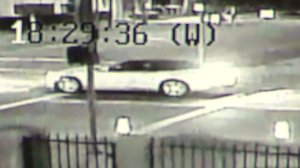 "It's bad enough that I have to relive this every day in my head."
She added that she has been frustrated by the Black Lives Matter movement because it only focuses on police-involved shootings.
"It's not just about law enforcement, all lives matter," she said. "It's a black man that killed my kid, so how can people preach that black lives matter? I don't believe in that."