This is an archived article and the information in the article may be outdated. Please look at the time stamp on the story to see when it was last updated.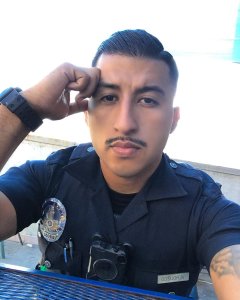 A Los Angeles Police Department officer has pleaded not guilty to murder and vehicular manslaughter charges filed against him after authorities say he was driving while drunk when he crashed into another vehicle in Whittier — killing three family members, a spokesperson for Los Angeles County Superior Court told KTLA Wednesday.
Edgar Verduzco, 27, remains in custody after pleading not guilty to criminal charges in the case.
A spokesperson for LAPD said it is unclear if Verduzco is still with the department in any capacity.
Just hours before the deadly crash on Sept. 26, 2017, an Instagram account belonging to Verduzco showed a 10-second video with a cartoon character in a car and the accompanying message, "#dontdrinkanddrive." It appeared to have been posted as an Instagram story.
About three hours later, around 10:25 p.m., a deadly crash in Whittier left a teenager and his parents dead, officials said.
Authorities later said Verduzco was behind the wheel of a 2016 Chevy Camaro that rear-ended the vehicle being driven by the family, a Nissan, and another vehicle along the 605 Freeway. He was off-duty at the time.
The Nissan went up in flames while a 31-year-old woman in the other vehicle suffered minor injuries, authorities said. Verduzco was left with a broken nose.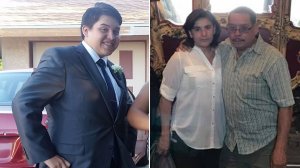 The victims killed were identified by family members as Mario and Maribel Davila and their 19-year-old son, Oscar.
A GoFundMe page set up for the family describes Mario and Maribel as "people who gave more than they ever took" who "passed that lesson down to their kids."
Oscar is described on the page as a "bright, lighthearted, musically talented individual" and the family was said to be members of Our Lady of Guadalupe Shrine Church in Riverside.
In April, multiple counts of murder and other criminal charges were filed against Verduzco. If convicted, he faces a possible maximum sentence of life in prison.