This is an archived article and the information in the article may be outdated. Please look at the time stamp on the story to see when it was last updated.
A Los Angeles police officer charged with attempted murder after allegedly choking his estranged wife appeared Friday in court, where his bail was set at $2.5 million out of concern for his family's safety.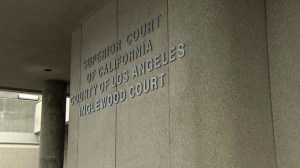 LAPD Officer Jose Robert Figueroa, 29, appeared in Inglewood Superior Court for a bail review hearing. A judge chose to keep his bail at the elevated amount set at an earlier hearing on Wednesday.
Figueroa choked his wife and threatened to kill her, himself and their young son, the prosecutor said at Friday's hearing.
"The defendant's conduct on May 18 was vicious," said Deputy District Attorney Sam Ahmadpour. "This is one of the more serious and severe strangulation cases that this court will ever see."
Figueroa was charged Wednesday with attempted murder, injuring a spouse and making criminal threats in an alleged attack on his wife at her Inglewood apartment on Sunday.
The woman said she was going through a divorce from Figueroa after seven years of marriage. The two have a 6-year-old son, she said.
The child was present during part of the alleged violence, according to the judge at Friday's hearing.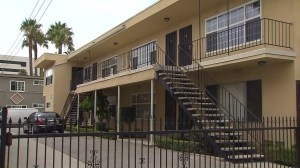 Los Angeles County Superior Court Judge Victor L. Wright said he had been shown photos of the alleged victim that revealed "serious physical harm."
Ahmadpour said the woman — who is not being identified by KTLA because she may be a victim of domestic violence — was choked until she passed out. She found herself tied up when she awoke, Ahmadpour said in a news release.
Figueroa, an officer in the Los Angeles Police Department's Newton Division, fled the apartment. He later turned himself in to Newton Division, authorities said. He was taken into custody by the Inglewood Police Department.
He was placed on paid leave pending the outcome of the investigation, an LAPD commander said.
He had turned in his service weapon but was believed to have additional firearms registered to his name, Ahmadpour said at the hearing.
"He has the training and the skill to accomplish what he began on May 18," Ahmadpour said.
Wright said that the seriousness of Figueroa's alleged conduct and threats necessitated an elevated bail amount of $2.5 million out of concern for the safety of the defendant, his wife and their child.
Cameras were allowed in the courtroom at Friday's hearing, but Wright did not allow photographers to shoot Figueroa.
Figueroa's arraignment was scheduled for June 4. He faces a life sentence in prison if convicted.
Figueroa was being held at the Men's Central Jail in downtown Los Angeles, county inmate records showed.