This is an archived article and the information in the article may be outdated. Please look at the time stamp on the story to see when it was last updated.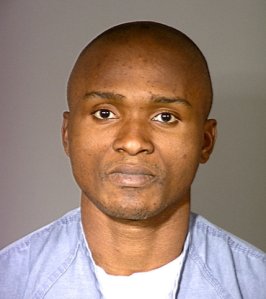 A jury found two Los Angeles police officers liable in the fatal shooting of a homeless black man in 2015 that set off days of protests and prompted fierce criticism of how police deal with skid row's mentally unstable population.
After the verdict was announced, attorneys for both sides reached a settlement in which the city agreed to pay $1.95 million to Charly "Africa" Keunang's family, said Joshua Piovia-Scott, an attorney representing the family.
"This situation should never have gotten this far," Piovia-Scott said. "This was really a situation that the police officers escalated to a point where an unarmed mentally ill homeless man was shot and killed in broad daylight in the middle of a busy street."
A representative of the city attorney's office could not be reached for comment.
Read the full story on LATimes.com.