This is an archived article and the information in the article may be outdated. Please look at the time stamp on the story to see when it was last updated.
LAPD Chief Charlie Beck on Wednesday addressed the death of an unarmed homeless man fatally shot by an officer following a confrontation near the historic Venice sign, saying the shooting concerned him and an investigation was underway.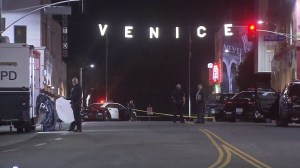 Brendon Glenn, 29, was the individual killed by police late Tuesday night, according to a man who runs the Teen Project's drop-in center for homeless youth in Venice.
Beck said in a Wednesday afternoon news conference that he had reviewed video of the shooting and he did not see evidence that indicated extreme circumstances that could prompt an officer to open fire.
"Any time an unarmed person is shot by a Los Angeles police officer, it takes extraordinary circumstances to justify that, and I have not seen those extraordinary circumstances at this point," Beck said.
Both the male officer who opened fire and the man killed were black, the chief noted.
"Even if race is a small part of this, which I don't think it is, they're certainly outweighed by the mental health issues, the homeless issues, the alcohol issues," Beck said. "All of those things … have nothing to do with a person's race."
The incident began about 11:20 p.m. Tuesday when someone called police to report a man harassing customers and refusing to leave near Pacific and Windward avenues (map), Beck said.
The location is about a block away from Venice Beach and in front of several bars and restaurants.
The man, described as a transient, had been involved in an altercation with a bouncer at a nearby bar prior to police being called, LAPD Detective Meghan Aguilar initially said Wednesday morning. Police were called with a report of a man "disturbing the peace" and "harassing passersby," she said.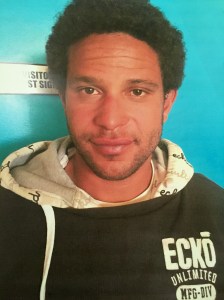 Officers spoke with the man, who then walked away toward the boardwalk, Beck said. Soon after, officers saw the man approach an individual and start a fight, the chief said.
"The officers attempted to detain the suspect, and an altercation occurred between the two officers and the suspect. During that physical altercation, an officer-involved shooting occurred," Beck said.
Officers called for a rescue ambulance and began to perform CPR; city firefighters responded and took the man to a hospital, where he died, according to the chief.
A friend who knew Glenn said he didn't deserve his fate.
"Whatever reason that they had to shoot him, I don't think it was justified because he wasn't a confrontational human being by any means," local resident Henry Geller said. "He was definitely like a peacemaker."
Another friend, Shane Brigham, described Glenn as "a really big hugger," who always checked to make sure everyone around him was alright.
Glenn was a regular the Teen Project's the P.A.D., a Venice support center for homeless youth, according to Timothy Pardue, who runs the center. Glenn, who had recently moved to the area from New York, had come to a support group meeting on Tuesday night, Pardue said.
"He was crying and he was even saying he wanted his mom, and he just said his mom didn't want him back home," Pardue said. "He struggled with a lot of things."
As of Wednesday evening, the coroner's office had not confirmed the fatally shot man's identity. Beck said the man's identity was not being released pending family notification.
During the struggle that led to the shooting, one of the LAPD officers was injured and later treated for a hurt knee, Aguilar said.
The injured officer, who was the open who opened fire, was on medication and had not been questioned because the medication could interfere with a "fair" interview, Beck said. He noted that the delay was unusual.
"I know there are public concerns about this particular officer-involved shooting, as there are any time an unarmed individual is shot by a police officer. I am also very concerned about this shooting," Beck said. "We will expend all resources to find out the truth of what happened last night on Windward Avenue."
As the investigation into the incident continued, the intersection of Pacific and Windward was cordoned off and closed to motorists. Investigators were trying to obtain surveillance video from businesses, police said.
Neither officer involved was wearing a body camera, Aguilar said, noting that the camera program had not yet been expanded to include all officers.
Both officers involved in the shooting were assigned nonfield duties during the ongoing investigation, Beck said.
The police officers' union president said Beck's statements would unduly influence the investigation.
"It is completely irresponsible for anyone, much less the chief of police, to render a judgement on an incident that is in early stages of investigation," said Craig Lally, president of the Los Angeles Police Protective League, in a written statement. "As the final trier of fact in the use-of-force investigation and disciplinary process, the premature decision by the chief essentially renders the investigation process void."
A "town hall" meeting was set to be held Thursday in connection with the shooting, according to the chief.
LAPD and civic leaders …let's meet for a good dialogue on recent Pacific Area incidents with community#lapd pic.twitter.com/Af6sqkGLac

— Asst Chief Girmala (@LAPDGirmala) May 7, 2015
More Video: