This is an archived article and the information in the article may be outdated. Please look at the time stamp on the story to see when it was last updated.
Los Angeles Police officials are looking for a missing Studio City teen who has diabetes.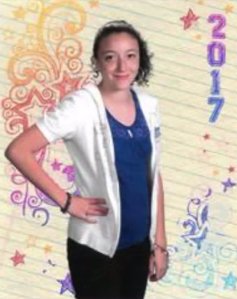 Angelique Faith Davis, 13, was walking in the 3700 block of Fredonia Drive about 3:30 p.m. Sunday when she was last seen.
She has Type 1 diabetes and requires medication, officials said. She apparently is also depressed.
In an email, a woman describing herself as Angelique's mother said police used a helicopter and bloodhounds to search for her daughter to no avail.
Angelique is described as being 5 feet 7 inches tall and weighs about 128 pounds. She has brown hair, brown eyes and freckles.
She was last seen wearing a purple blouse, blue shorts, white shoes and a black backpack.
Anyone with information about Angelique can call LAPD officials at 818 754-8410 or 818 754-8429.