This is an archived article and the information in the article may be outdated. Please look at the time stamp on the story to see when it was last updated.
Los Angeles Police Department officials released video of two men burglarizing Dodgers star Yasiel Puig's Encino home amid the ongoing search for suspects.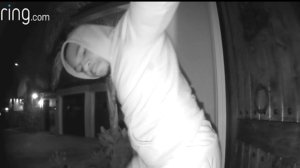 The home along the 5300 block of Louise Avenue was broken into about 8 p.m. Sept. 18. The men are seen in surveillance video ransacking a room. The men eventually found a safe in the second-floor master bedroom and dragged it downstairs, through the living room and to the front entrance, police said.
The men then left the home, but left the safe in the entrance way.
Authorities estimated that $10,000 in damages was caused during the burglary.
The Dodgers beat the Colorado Rockies in Los Angeles the night of Sept. 18.
Two of the men are described as bing black, between 20 and 25 years old with slim builds. They are 5 feet 7 inches tall to 5 feet 9 inches tall and weigh about 160 to 190 pounds. The description of who is believed to be the get away driver is unknown, but his vehicle is described as a black 4-door Toyota with paper plates.
Police believe the same suspects tried to burglarize the same home on Aug. 30.
Puig's home was also burglarized the night the Dodgers lost Game 7 of the World Series against the Houston Astros last October.
Anyone with information about the men involved can call 213-486-6940.