This is an archived article and the information in the article may be outdated. Please look at the time stamp on the story to see when it was last updated.
Los Angeles police sought the public's help on Monday identifying an individual suspected of burglarizing 14 apartments in Koreatown.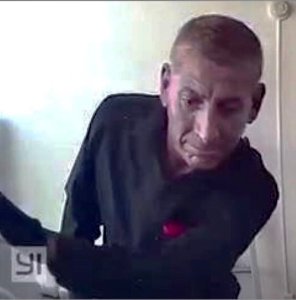 At a press conference, LAPD released surveillance video showing the man they said targeted residences during the middle of the day in the area between third and sixth streets, from Harvard Boulevard to Catalina Street.
Capt. David Kowlaski said the burglaries started in February 2017 and continued through April this year.
Kowlaski said the man did not force his way into the homes, leading investigators to believe that he picked locks to break in.
Lt. Scott William said the man stole an undetermined amount of cash and jewelry but did not take any electronics or property that weren't easily concealable.
One of the people whose home was a target, Jeff Lee, said he realized his apartment had been burglarized after seeing things out of place.
"I noticed that my clothes were all off the hangers," Lee said. "And then I just checked where I keep my safe to see if anything was gone."
Authorities described the suspect as a man about 50 years old, 5 feet 7 tall and 160 pounds. He has light hair and was seen wearing black pants and black gloves, according to police.
Kowlaski said he has a "very distinct nose."
Anyone with information can call LAPD at 213-382-9102.