This is an archived article and the information in the article may be outdated. Please look at the time stamp on the story to see when it was last updated.
Police were searching for a man who allegedly assaulted five women by grabbing their buttocks and pulling down their pants and underwear in Sherman Oaks, the LAPD stated Monday.
The incidents occurred on five different days in June in the morning hours, according to a Los Angeles Police department crime alert.
The man made eye contact with the victims before the attacks, and mostly targeted single females walking dogs.
The women described him as someone who "blends into the neighborhood not causing any suspicion."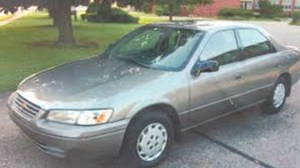 The incidents included one on June 7 at Cedros Avenue and Morrison Street, June 8 at Weddington Street and Willis Avenue, June 9 at Addison Street and Cedros Avenue, June 11 at Halbrent Avenue near Magnolia Boulevard, and June 29 at Noble Avenue and Hatteras Street.
In the most recent incident he fled the scene in a possible late-1990s model charcoal-gray Toyota Camry.
The man was described at white or Hispanic, with brown eyes, 145 to 160 pounds, 20 to 25 years old.