This is an archived article and the information in the article may be outdated. Please look at the time stamp on the story to see when it was last updated.
Los Angeles authorities announced a $50,000 reward Tuesday for information leading to the arrest and prosecution of the person or people who killed the 78-year-old father of a state assemblyman.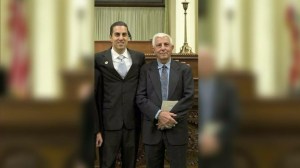 Joseph Gatto, a well-respected art educator and jewelry-maker, was found Nov. 13 fatally shot in his home in an affluent area of Silver Lake. He was the father of Assemblyman Mike Gatto, whose 43rd Assembly District includes part of Silver Lake.
Detectives have not been able to identify suspects or witnesses in the killing, according to an LAPD news release.
At a 2 p.m. news conference at LAPD headquarters, authorities said they hoped a $50,000 reward would help solve the case.
"If you know something, my family begs you to come forward," Mike Gatto said at the news conference. "My father gave so much to our community, and now we must turn to the community for help in solving his murder."
Mayor Eric Garcetti said officials "will not rest" until Joseph Gatto's killer is apprehended.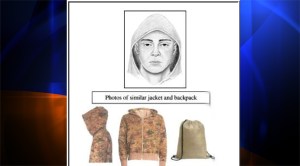 Police initially reported that a woman was threatened by a man near Joseph Gatto's home on the night he was shot, and investigators suspected the two crimes could be related. The Los Angeles Police Department had released a sketch of the man, who had pointed a gun at a woman who confronted him, threatening to kill her. He had been seen breaking into a car, police said.
LAPD Chief Charlie Beck on Tuesday asked for the public's help in identifying the man and in coming forward with information about thefts from vehicles in the Silver Lake area.
In early December, police asked for the public's help searching for possibly stolen pieces of jewelry made by Gatto that might have been pawned.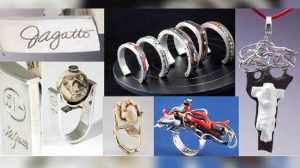 Police said Gatto had been killed by a single gunshot wound approximately 24 hours before his daughter found him on the evening of Nov. 13 in the 2800 block of Bright Lane, near Silver Lake Reservoir.
Gatto's death had been described as part of a home invasion robbery.
Beck said he would not release details on whether the crime had specifically targeted Joseph Gatto or was random.
Anyone with information was asked to call LAPD Robbery Homicide  Detectives Barry Telis or Chris Gable at 213-486-5910.
During off-hours, calls may be directed to 877-527-3247. Anyone wishing to remain anonymous may call 800-222-8477. Tipsters may also text 274637, beginning the message with the letters "LAPD," or go to lapdonline.org and click on "Anonymous Web Tips."
KTLA's Sara Welch contributed to this report.