This is an archived article and the information in the article may be outdated. Please look at the time stamp on the story to see when it was last updated.
A prayer vigil was held for a veteran Los Angeles County Sheriff`s Department sergeant on Monday night after he possibly suffered a medical condition and fatally crashed while responding to a pursuit in Compton.
Family, friends and deputies gathered at the LASD Compton Station to pay respects to 47-year-old Alfonso Lopez. The crowd walked from the office to the location of the accident where Lopez crashed his vehicle.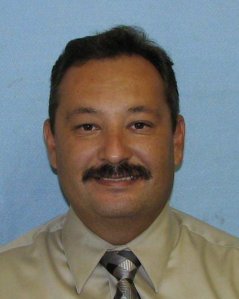 Lopez was responding to a stolen-vehicle pursuit at about 5:10 a.m., said Sgt. Robert Connor with the Sheriff's Department.
The pursuit lasted about two minutes before it was canceled due to high speeds and dangerous conditions, Connor said.
The Compton Station sergeant's vehicle crashed at the intersection of Myrrh Street and Willowbrook Avenue, according to a sheriff's news release.
A citizen came into the station to report the crash, saying the driver was unresponsive, Sheriff Jim McDonnell said at a news conference. Deputies ran to assist to the crash site, about 100 yards away from the station.
Aerial video from Sky5 showed a damaged patrol vehicle at the crash scene as rescue crews loaded the wounded sergeant into an ambulance about 5:30 a.m.
Investigators believe Lopez may have suffered a medical emergency, McDonnell said.
Emergency crews could be seen doing chest compressions on the sergeant, who was transported in critical condition to a nearby hospital, Connor said. The sergeant later died at a hospital.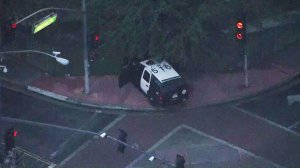 "It appears that he might have had some type of medical emergency, so the traffic accident itself is probably not something that caused his death ," LASD Capt. Jeff Scroggin told KTLA.
McDonnell said Lopez was a 26-year veteran of the force. He leaves behind a wife and children.
Lopez held various assignments during his career, including court services and the special victim's bureau. He previously worked in East Los Angeles and had been promoted to sergeant in November.
A brief memorial prayer was held from 6 to 6:30 p.m. at the Compton Station.
Lopez had worked in the Special Victims Bureau, dealing with sexual and child abuse victims, McDonnell said. He had been transferred to Compton Station about a year ago, the sheriff said.
"It is a tremendous loss to all of us," McDonnell said.
It is with heavy hearts we announce the loss of one of our own, 26 year veteran, @ComptonLASD Sergeant. #LASD pic.twitter.com/PdLrBRBGMA

— LA County Sheriffs (@LASDHQ) October 24, 2016
Lopez's death comes the same month that sheriff's Sgt. Steve Owen was fatally shot while responding to a residential burglary in Lancaster.
Authorities did not have a description of the person involved in the pursuit.
Anyone with information was asked to contact the Sheriff's Department at 310-605-6500. Those who wish to remain anonymous can call Crime Stoppers at 800-222-8477.
KTLA's Stephen Acosta, Cindy Von Quednow and Mariel Turner contributed to this report.