This is an archived article and the information in the article may be outdated. Please look at the time stamp on the story to see when it was last updated.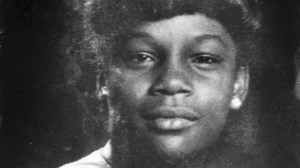 Two weeks after the beating of Rodney King, a Korean-born shopkeeper shot a 15-year-old black girl named Latasha Harlins in the back of her head in a dispute over a bottle of orange juice.
Unlike King, the teen did not live to tell about it.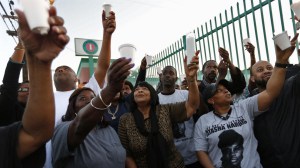 The two racially charged incidents sparked outrage in Los Angeles that eventually boiled over into the 1992 L.A. riots. Some rioters invoked the teenager's name as they torched buildings in South L.A.
On Wednesday, the 25th anniversary of Latasha's death, her family and community activists gathered at the site where she was slain, holding candles and sharing memories of her brief life.
Click here to read the full story on LATimes.com.