This is an archived article and the information in the article may be outdated. Please look at the time stamp on the story to see when it was last updated.
A California appeals court has affirmed a judge's decision to throw out a lawsuit challenging a state law requiring therapists to report patients who admit to viewing child pornography to the police, capping a two-year legal battle over patient privacy rights.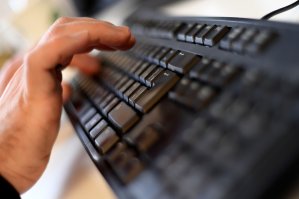 Two therapists and a substance abuse counselor who treat sexual addiction sued the state in 2015, arguing that changes to the Child Abuse and Neglect Reporting Act violate a patient's constitutionally protected right to privacy and deter them from getting help.
The state countered that a patient's right to privacy is outweighed by a far more compelling interest in protecting sexually exploited children.
A Los Angeles County Superior Court judge tossed the case, ruling that there's no "zone of privacy" for illegal conduct and that patients who seek therapy for downloading child pornography do so knowing they'll be reported and may be prosecuted.
Click here to read the full story on LATimes.com.