This is an archived article and the information in the article may be outdated. Please look at the time stamp on the story to see when it was last updated.
The legal battle over the future of Santa Monica Municipal Airport widened Tuesday when a major aviation tenant filed a federal complaint challenging the city's effort to reduce aircraft services and eventually shut down the historic facility.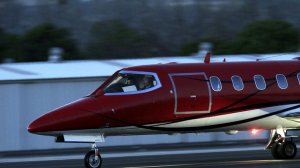 Atlantic Aviation, which provides fuel, hangars and other services for aircraft, asked the Federal Aviation Administration to determine whether the airport's leasing policy, a proposal to restrict fuel sales and plans to force Atlantic to leave violate federal agreements with the city.
The complaint alleges that the city is ignoring federal grant requirements that prohibit "unjust discrimination" against aircraft uses as well as unfair and unreasonable dealings with airport tenants.
In Santa Monica's ongoing effort to close the airport, Atlantic notes that the city has provided airport leases for non-aviation uses but has refused to enter new leases this year with the company as well as other aviation tenants. All are operating month-to-month, and the city has threatened to evict them at any time.
Click here to real the full story on LATimes.com.