This is an archived article and the information in the article may be outdated. Please look at the time stamp on the story to see when it was last updated.
A 31-year-old Los Angeles man was sentenced to life in prison without parole for a series of robberies that left two men dead in 2011, including an MTV producer who was shot execution-style just feet from his front door.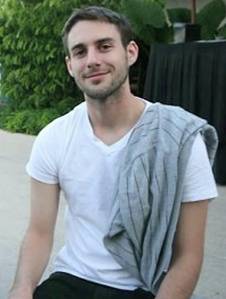 Jabaar Vincent Thomas received two consecutive life terms for the first-degree murders of Gabriel Ben-Meir and Marcelo Aragon, the Los Angeles County District Attorney's Office announced Wednesday.
He was also convicted of multiple counts of second-degree robbery and attempted robbery and one count of being a felon in possession of a firearm.
Ben-Meir, 30, was a music coordinator for MTV who was walking to his Mid-Wilshire home from his parked car after going grocery shopping on May 8, 2011. He was forced down onto his knees and shot execution-style with a shotgun.
His body lay in the sidewalk for hours until he was found early on Mother's Day morning.
Marcelo Aragon, 35, was killed a little over a week earlier in the Pico-Union area, the DA's office said.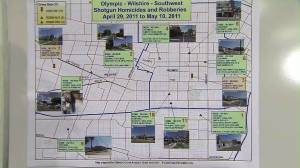 Thomas was arrested in May 2011. He was convicted in March.
Two accomplices who were also charged — Thomas' girlfriend Destiny Young, 35, and Richard Edward Anderson, 38 — previously entered guilty pleas.
Young pleaded guilty to two counts of voluntary manslaughter, three counts of attempted robbery and three counts of second-degree robbery, the DA's office said when Thomas was convicted.
Young, who testified during Thomas' trial, is facing up to 25 years in state prison.
Anderson pleaded guilty to six counts of robbery and attempted robbery. He faces up to 15 years in state prison.
Young and Anderson are scheduled to be sentenced July 27.